Friday...again! I'm not excited for this Friday because I have to go back to the grind on Monday. With that being said I did have a fairly good week!
I'm linking up with
Ashley
! She has a new look and new name go check it out!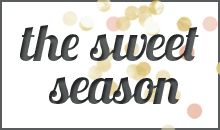 Dear "fan fairy" aka my dad who came over while we were in MN and hooked 'er up! Thank you! Yes, we replaced this beautiful top fan.. with the one below. It's amazing how big of a game changer it is! Now on to the other house updates! Luckily, nothing in our house is in poor condition it just needs to be updated!
Dear
The Happiness Project
you seriously rockin' it! While it has inspired all areas of my life, it has given me an idea for working out.. to make it manageable and exciting. My work-out partner and I
(we also trained for the half together, so we get things done)
decided to have 12 fitness goals this year. One for each month. As of right now we are only having "mandatory" work-outs 2 times a week. The goal for January: flexibility. Now, just because the goal will change in February we are going to be sure to work in flexibility at least once a week.
If you are interested and doing something similar leave a comment and I can send you file!
Dear Organization, t
he book has also inspired me to get better organized...I've slowly been making progress but find it difficult when the task is so daunting! I which I could get an organization fairy to come and organize the house!
Dear weekend, feel free to go super slow! Thanks!
Over and Out!